Gifting is one of the integral elements of India's heritage and culture. Corporate gifting ideas for employees is the practice of recognizing and rewarding workers for their continued persistence in their roles besides benefitting your business by motivating them to work even harder.
Corporate gifting ideas for employees in India
It is important to maintain cordial relationships and increase job satisfaction by providing branded corporate gifts for your clients and customers as well. After all, corporate gifting ideas for employees contributes to the success of your busines
Headphones/EarPods or Speakers
You can give EarPods or headphones to the work from home employees. These branded corporate gifts can be a great idea, as it can fit your budget especially if it has an additional feature of noise cancellation and a microphone with it.
Moreover, shelling out some extra bucks when you consider offering corporate gifts for clients and customers by choosing something they are passionate about can be a great idea. In a scenario where some of the employees are not passionate about using headphones or earphones especially for prolonged meetings, give a speaker a thoughtful gestur
Portable gifts or Desk Accessories
Sitting for hours while using the desktop or laptop can cause postural deformities for the employees. You can include a portable table or chair while planning as it can aid their health.
Opt for branded corporate gifts by choosing a nice laptop stand and other desk accessories like desk organizers, smartphone holders, mouse pads, multi-purpose charger wires, planners and calendars
Power banks or Smart watches
A great idea in corporate gifting ideas for employees can be by gifting power banks because reaching for a charger every time when the phone battery gets down is always a struggle. Also, sometimes the charging socket is not always near the workspace.
If your employees like wearing watches and enjoy technology then you can choose these types of branded corporate gifts. It is not only an accessory but a great gadget to keep a track of things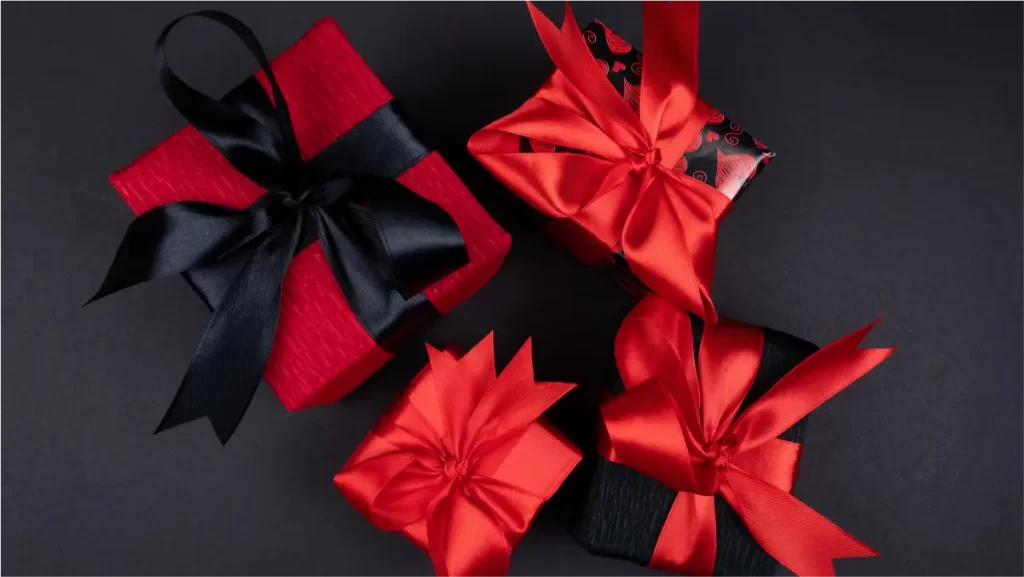 Workout Gear
Most of the employees are not engaged much in physical activity. You can aid in corporate gifting ideas for employees by providing them with a sturdy yoga mat or nice sweat absorbent T-shirt which may trigger them to engage in a workout.
Include cost-effective products like wristbands and workout gear which can make out for the employees that you care more about their health and well-being.
Safety Products and Gourmets
You can include even safety products under corporate gifts for clients as it can not only aid them but also can be beneficial for their family members too like gifting masks, sanitizers, glucometers, and oximeters which ensures that you show special care towards them.
Gourmet may be typical corporate gifting ideas for employees but it is surely one of the best gifts. You can give your employees a box of chocolates or dry fruits and even green tea to those who are health conscious.
Corporate gifting ideas on special occasions
Diwali is a perfect occasion to keep your employees high in spirit and show how important employees are being valued by these latest corporate gifts.
Newly hired employees can feel intimidated with the new work environment. A nice gift for them besides corporate gifts for clients can make them feel comfortable and welcomed.
T -Shirt – These corporate gifting for Diwali are highly affordable and useful. You can always go with some personalization like choosing a plain colour with no design.
Backpacks – If your employees use their own laptop to work, gifting them a laptop backpack can be a decent idea. Going a mile further you can gift them with an anti-theft backpack.
Drinkware – Gifting a cool mug, flask, bottle, copperware and a cup are classic corporate gifting for Diwali.
Apparel gifting – Gifting custom-made jackets or hoodies to your employees can be useful as it makes them feel connected to the workplace as a team.
Kitchen Appliances – Make the employees brighten their festival further by providing coasters, a coffee machine or blender as these are cost-effective corporate gifting for Diwali.
Home utilities – Include glassware, crockery, utensils, bed sheets with pillow covers for corporate gifts for clients as it can be unique.
Eco-friendly gifts – Corporate gifting for Diwali should also focus on the goodwill of the environment with jute bags, eco-friendly notebooks, DIY gifts.
Thus, Corporate gifting ideas for employees with a personal touch may speak volumes about how much you care. Order today your lovely gifts and bring a big smile on your employees faces to brighten the work environment.
Read also Corporate Gifts for Employees