Healthcare Loyalty Programs
Retail loyalty programs or Healthcare Loyalty Programs have hit a huge impact on the marketing budget of retail companies to reduce their marketing cost whereas in the healthcare industry is not so. Healthcare marketers are very slow in adopting loyalty programs as they are worried about patient privacy. This situation won't persist in Asian countries like India, China in the long run, and healthcare management started facing difficulties in retaining their patients.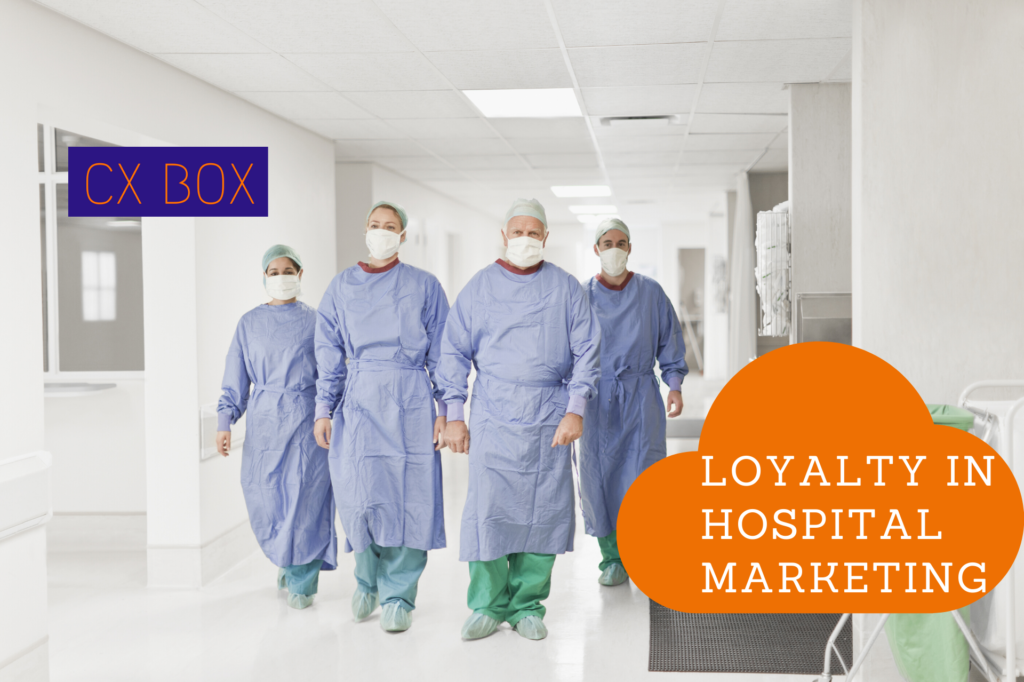 Loyalty strategies are well run in middle eastern countries and got a proven track record in retaining their clients. Here we from cxbox suggest few good reasons for healthcare management to adopt loyalty programs by enhancing patients care delivery.
Loyalty programs create an opportunity for repeat business. Healthcare with an earlier process retains only when the consultant doctor remains with the brand for further assessment of the patient.
Always greet and say thanks for your patients for visiting again and make them feel surprised by rewards inside the healthcare system.
Referral program for existing patients to acquire new patients to the hospital or group services.
Healthcare loyalty programs will engage patients with the add on services like pharmacies, groceries or organic products, food supplements, and other healthcare goods from the Brand.
IMPORTANT THINGS TO CHECK-IN HEALTHCARE LOYALTY PROGRAM by cxbox
Loyalty Programs should never be following a sample concept of repeat patients and frequent visitors other than by the patient aging with the healthcare brand.
Healthcare loyalty programs include the purchase expansion of the patients with the brand by other ventures and encourage them to have an initial trial or demo sessions with yogas, gyms, and other solutions.
BEST WAYS from Cxbox OF BOOSTING PATIENT LOYALTY PROGRAMS
As the industry trends daily, we strongly suggest having an agency in place to plan and execute the loyalty programs for hospitals with the expert suggestions and we have mentioned the few best ways of boosting patient loyalty programs.
Focus on patient experience during their service adoption with the hospitals and clinics
Prioritize the patient touchpoints like cost and efficiency of healthcare service
Identify the need of the patients and work towards it as a lifecycle loyalty campaign
Example: A patient who comes for cancer care will be explained with free services and rewards based on the oncology department benefits from the healthcare brand.
Brand personalization with patients during their visits, sending lab reports, suggestions experts assessment for the next consultation
Patient Retention plays a major role other than the acquisition of patients by allowing them to understand by offering UI Enabled healthcare charts.
Few healthcare loyalty program ideas for Indian Market
Patient gets rewards by subscribing exercises at home, physiotherapy at home, completing the care plan, reading content about their condition
Service line based offers and rewards like age, gender, and frequency of visits and experience on each visit.
Wellness and consulting services based rewards like coming on time for an appointment, gift cards for purchasing healthcare groceries, and supplementary products.
Program for premium VIP patients with VIP benefits of hospital.
The loyalty programs for healthcare created in the way of retaining existing patients, acquiring new patients, motivating patients with continuous practices, and a positive perception. Loyalty programs make the healthcare industry streamline the cost-effective marketing management and revenue generation by CXBOX.