9 Benefits of Implementing a Loyalty Program
Loyalty Programs create huge results in ROI of a brand's marketing. Loyalty from CXBOX makes companies send the right offers to the right opportunities through direct marketing techniques. We have mentioned in a transparent way for the understanding of a person to learn loyalty.
Customer Retention Many companies face a big problem in bringing the customers back to them. All brands have identified clearly that cost of acquiring a new customer is 5X Costlier than retaining a existing customer. A genuine Loyalty program by CX Box helps in retention of customers by maintaining a Brand Touch. Loyal customers always stick to the brand and buy more products and services.
Repeat Business – Small and medium business with many outlets proven after a study that 65% of brands get their business from existing customers. These Existing clients come back to a store by providing some special offers and rewards or points to entertain them for the next purchase.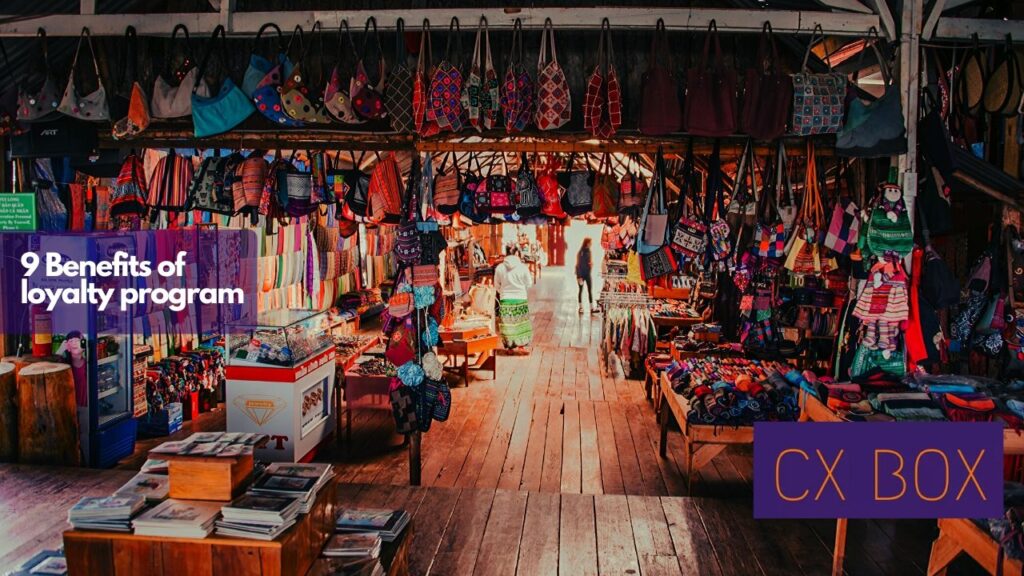 Cross Selling /Up Selling – When customers knows about a business,then converting him as a loyal customer is easy. Customers trust the brand which they have purchase once.So making a customer to purchase more or try a new product or service is easy for the brands.
Appreciate Customers – A personalized loyalty program always makes customers feel to have a emotional connect with the brand. This personalized loyalty programs always works on thanking a customer for his activities like visiting a store, making a purchase or referring a new customer.
Reducing Marketing Cost – Biggest benefit of a loyalty program is to reduce the marketing cost of a brand. After all this digital Technological growth,word of mouth marketing plays a major role in client acquisition. Loyal customer always play a vital role in word of mouth marketing.
Measure Customer Engagement – A customer loyalty program for retail stores always works on the program data which shows the member activity and member activity.member in a loyalty program refers to the customers of the brand. lloyalty programs gets the following data like program engagement, repeat customer rate, and purchase frequency.
Easy customer communication – Faster and reliable communication between the brand and the customer is more important. Customers recall brands when they are in emergency. Recall activity in CXBOX's loyalty program is based on the last purchase date and purchased product etc..
Honest reviews – loyalty program from CX BOX creates a honest opinion about the brand based on the product or service . Loyal customers always gets a interest in writing a honest and unique review on the social platforms and search listings. Positive reviews creates a new customer to try the brand for once.
New customer Acquisition – Loyalty program always attrac