Top 10 Customer Loyalty Programs In India
Customer Loyalty Programs are more important for a brand to retain their existing customers through some benefits. We from CXBOX have identified the Top 10 Customer Loyalty Programs Ideas & Examples for Indian Market.
1. Point Based loyalty Program
Point Based loyalty program refers to points system which offers points to the program members which is redeemed with some cash discounts and offers on the next purchase. Points based loyalty programs are one of the leading and most used loyalty program in Indian market.
2. Tiered Program
Tiered Program is a value added points program that segments the customers into different tiers like gold, silver and platinum. Tiered program offers different points redemption ratio based on the tier the customer segmented.
3. Paid Program
Paid Program is a program created for VIP customers as a VIP member club and in this program the customers pay a monthly or annual subscription fee to enjoy benefits.
4. Value Based Program
Value based programs are created to increase a loyal customers to the Brand. This type of program is mostly used by Ecommerce brands to increase loyal customers.
5. Coalition Program
Coalition Program is nothing but a Multi-Brand Loyalty program where the customer gets points and redeem them across multiple partnered brands.
6. Cashback Program
Cashback programs are one of the easiest loyalty program for the members to understand where the customers get cash back on the spent value of all the purchases. Cashback loyalty programs are mostly used in Channel Loyalty programs instead of customer loyalty programs in India.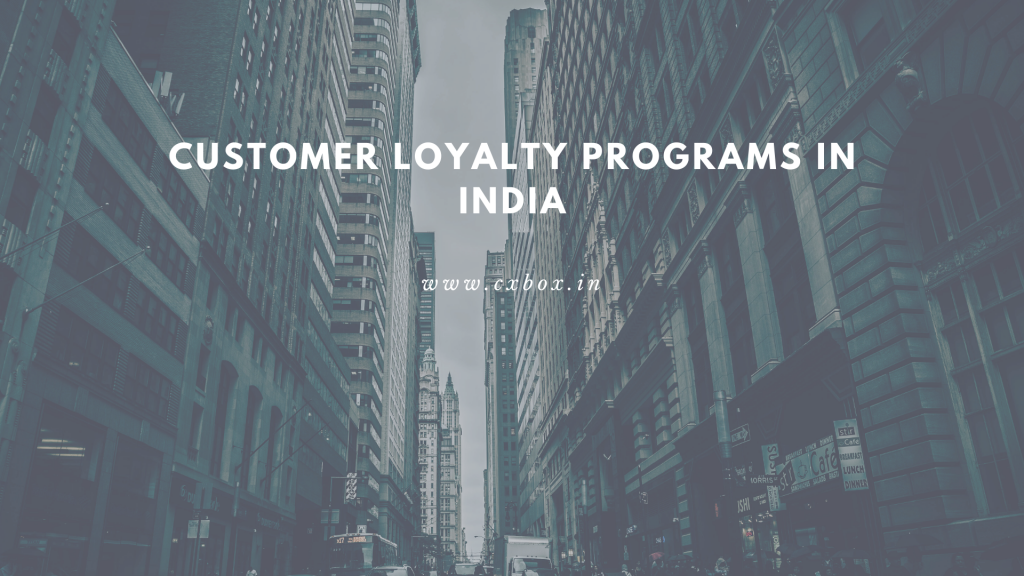 7. Hybrid Program
Hybrid Program is the combination of two loyalty programs for the customers of a single brand. For example if a customers earns some points and also some rewards through a different program.
8. Healthcare Card Loyalty Program
Healthcare card program helps the members to get benefits as wallet parking, doctor consultation, Physiotherapy and value added healthcare services to the patients. Healthcare loyalty programs are used by healthcare companies to covert the patients who visited for the first time to the hospital.
9. Card based loyalty Program
Every loyal customer of a brand is given with a unique RFID card or polyfibre card as an identity for each member of the program to enjoy the gifts and rewards on shopping. Card based programs are one of the older type of customer loyalty programs in India
10. Mobile App Based program
Mobile app is provided to the customers of the brand with some game based programs with gamified rewards. In gamified loyalty program whenever a user reaches a level incase of tiers or points earning rule they use to get a URL through SMS or Email. Once the user opens the link they need to play a small game to find the gift for the loyalty Achievement.
#cxbox #customer_loyalty_programs #loyalty #india #Card_based_loyalty_Program #point_based_loyalty_program #Mobile_App_Based_program #Healthacre_Card_loyalty_Program #Hybrid_Program #Value_Based_Program #Cashback_Program #Coalition_Program