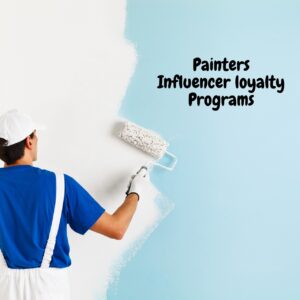 For a lot of products, the key drivers of purchase aren't reliant on the customer as much as they do particular influencers. This is highly evident in construction, technology, and similar products that a common customer finds hard to comprehend. In such cases, it will not be off the mark to state that the influencer is the king.
Connecting with the key influencers and incentivizing them for their recommendations is a game-changer in these types of scenarios. Because these influencers aren't directly part of the transaction, there's a crying need for a centralized and formalized program simply to identify the key influencers and speak together.
We use multiple mechanisms and technological solutions to help manufacturers identify, connect together and incentivize key influencers through personalized applications.
In the paint industry, painter, contractors, dealers are the key influencers in decision making, if any brand adds on extra value than they would follow that brand. Shalimar Paints runs schemes for the painters and contractors which they pass on to them through the dealers. Majorly, the paint professional community does not understand the technology much; hence the company could only connect and pass benefits to the painters through their Sales team and dealers, so the gap between company and painters remained.
The company was not having clarity on the activities and benefits being carried out for Painters and no transparency at Painters/contractors and field sales team level. The manual tracking process was getting delayed and effectiveness was lacking.